Marble stone
Marble stone is one of the most common stone in building materials. Iran has many mines of various marble type and colors. Vazin company provide high quality marbles with best prices in order to import from iran to your country. read more about marble stone in bottom of this page.
Showing 1–15 of 18 results
---
Marble stoneو special the iraninan one is one the beautiful building stones. this stone has a large variety of colors and textures . it is important to consider the conditions of usage, because each stone type has any advantages and disadvantages. so the best usage of marble is where the disadvantages doesn't play any role.
Marble vs Travertine
Marble is very similar to travertine. one way to recognize the stone type is the pitted holes.
unlike travertine , marble has very very lower holes than travertine.
the texture of marble in most sorts are uniform.
the weight of marble is alittle more than travertine
unlike travertine marble in most cases used indoor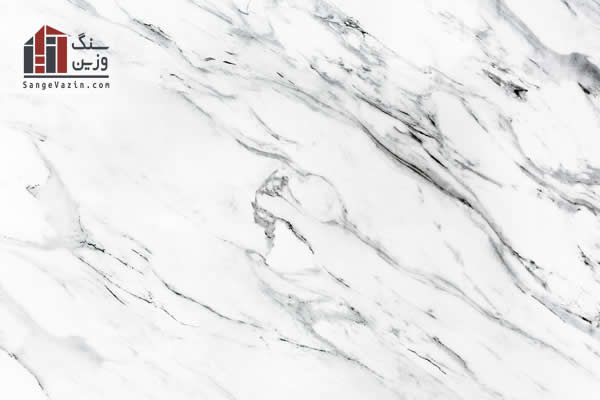 Disadvantages of marble
Marble with polished finish has a slippery surface and it could cause some troubles in case of flooring usage.
Vulnerability to Acidity and water.
low persistence in surface against scratches
Advantages of marble
beautiful color and textures
suitable for indoor materials
suitable price
Good resistance against
Marble stone usage in building
because of marble specifics, this building stone is a suitable choice as a building interior material that is used in stairs, floors and walls cladding. in addition marble can be used outside the building. but with the thickness of more than 2.5 centimeters as flooring and stairs with natural finish. for example the azadi tower of tehran with more than 50 years old has a marble as facade.
Some Common Types of Iran Marble
there are many types of marble in Iran with large variety of colors and textures. the below list is some of the common types of marble:
Abade Marble
Spider Marble
Arsanjan Marble
Joshqan Marble
Jiroft Marble
Dehbid Marble (Ara – Shayan – Zare)
Simakan Marble
Mahkam Marble
Hersin Marble
Khoy Marble
Gohareh Marble
Diomond Marble
Anarak Marble
Najaf Abad Marble
Price of Marble stone
there are many factors that affect of marble pricing:
the type – mine – sort of marble
the lower vein, the more expensive
the color and texture
the thickness and size
in iran the range of marble price is between $3 to $10